By dreamdefender @ October 25, 2013 at 3:15pm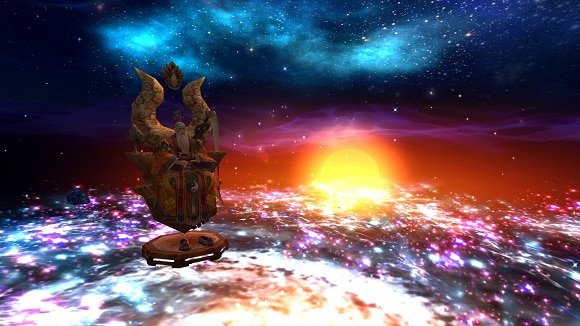 Come join us as we take a trip into the new instance in the Autumn Update, Orison! Here you'll fight the acolytes of the God of Wealth, Orison, inside his realm in the cosmos. Grand rewards await those who can prove themselves worthy to accept his challenges!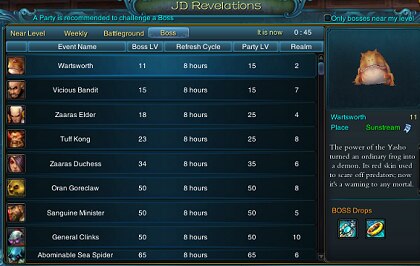 First off, to be able to enter Orison you'll need to already be a world boss slaying master. Once the update is live, world bosses will be dropping Orison Fragments which will be needed to gain access to the two versions of the instance. Each boss will drop individual fragments in addition to fragment packs with up to x30 inside! You can access the JD Revelations window shown above by using the hotkey: K while in-game.
When you have enough fragments, talk to the Celestial Mentor in Sunstream City to receive either an Adept's Blessing or a Servant's Blessing. Each will contain a token for the instance chosen, which is required to create a group to enter, and also a proof that you'll definitely want for extra rewards should you succeed once inside!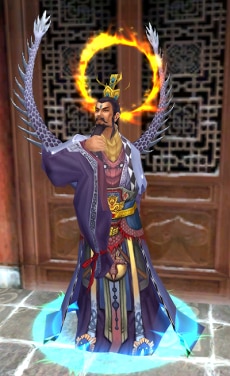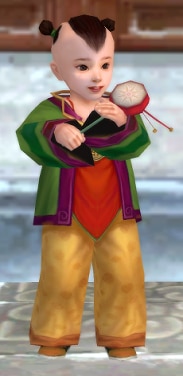 Once you've decided which you'd like to try, talk to either the Celestial Mentor for the Adept version, or the Celestial Student for the Servant version (211, 160). Both of these versions has a limit of 25 players, however, the Mentor version requires at least 12 players while the Student version needs only 6. Obviously, one version is a tad more difficult than the other so make sure to choose wisely!
As mentioned before, if you have a proof, you'll be able to receive great rewards from finishing off the lonesome boss inside. However, fear not if you simply joined a group started by someone else. Even if you do not have a proof, you can still receive a wish box. These wish boxes will contain various sigils, orbs, beads, and the chance to get LV5 Yuan Crystals!


However, if you are the one turning in a proof, you can expect something a little more special. The Servant version will award a LV9 Yuan Crystal while the Adept version awards a Dragon Sigil! Both of these will be bounded.
That concludes this preview of the Orison Instance. We hope you'll enjoy Jade Dynasty even more when the Autumn Update falls next Wednesday, October 30th, on a server near you!