By Synchroze @ March 21, 2013 at 10:43am

Path of Yggdrasil:

Challenge yourself in a solo PVE onslaught as enemies try to destroy you in waves of destruction.
This new solo instance is the ultimate challenge in skill, strategy, and endurance. Those who enter will face hordes of enemies in an all-out fight for survival.
The Elves have been known to train in the most rigorous and harshest of conditions. The Path of Yggrdrasil will allow you to train as they do to help refine your combat skill and strategy. Here's a sample of what you can find within.
Mark your calendars because the Legendary Crusade goes live on April 3rd 2013!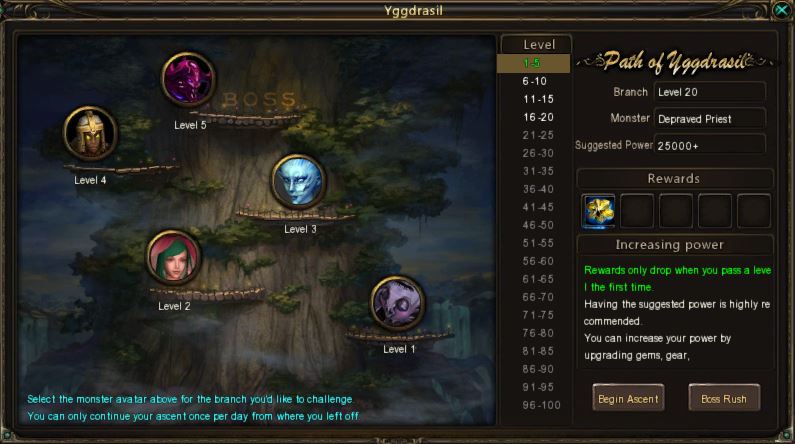 Each level of this solo instance increases in difficulty as you work up towards the top of the tree. Each section of the path will have a suggested power level. It is highly recommend to make sure your gear and gems are up to par or your attempt to climb to the top will be futile.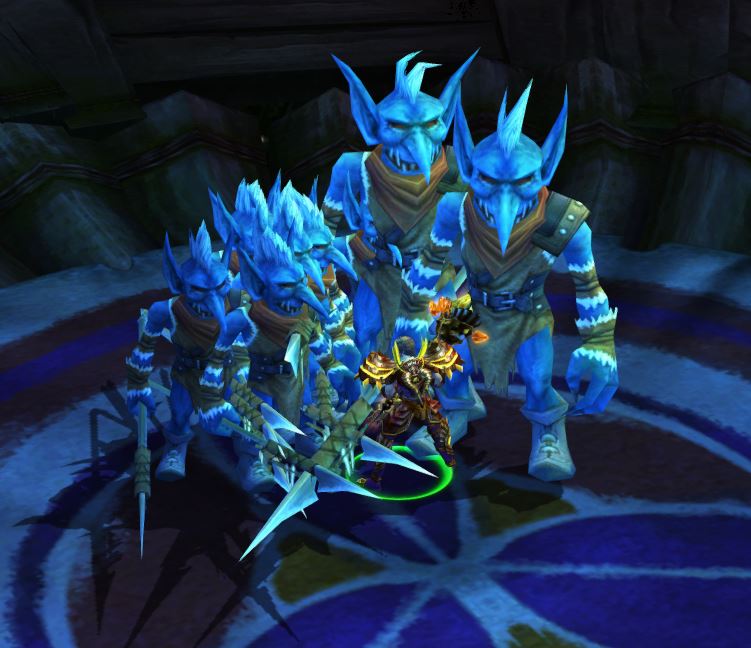 Once inside you'll be greeted by the local residents who reside within the World Tree. They don't take too kindly to strangers so make sure to be ready for their welcoming party.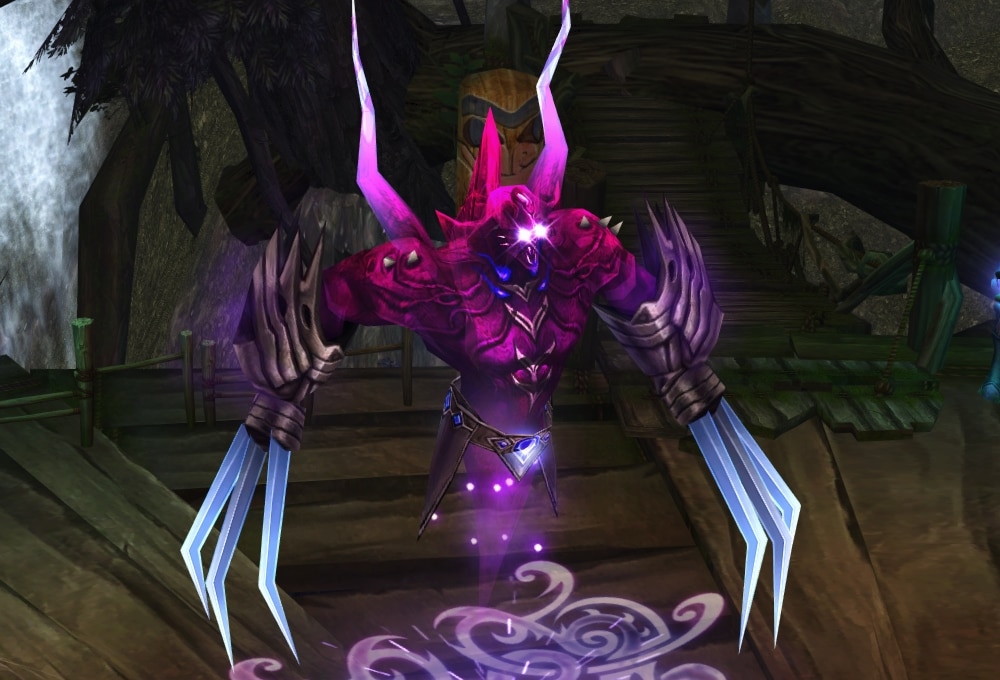 Every 5 levels completed unlocks a Boss fight. These bosses have been trained to prevent anyone from reaching the upper levels of the World Tree. These fights will test your endurance, patience, and gear. It is imperative to do a gear check by this point.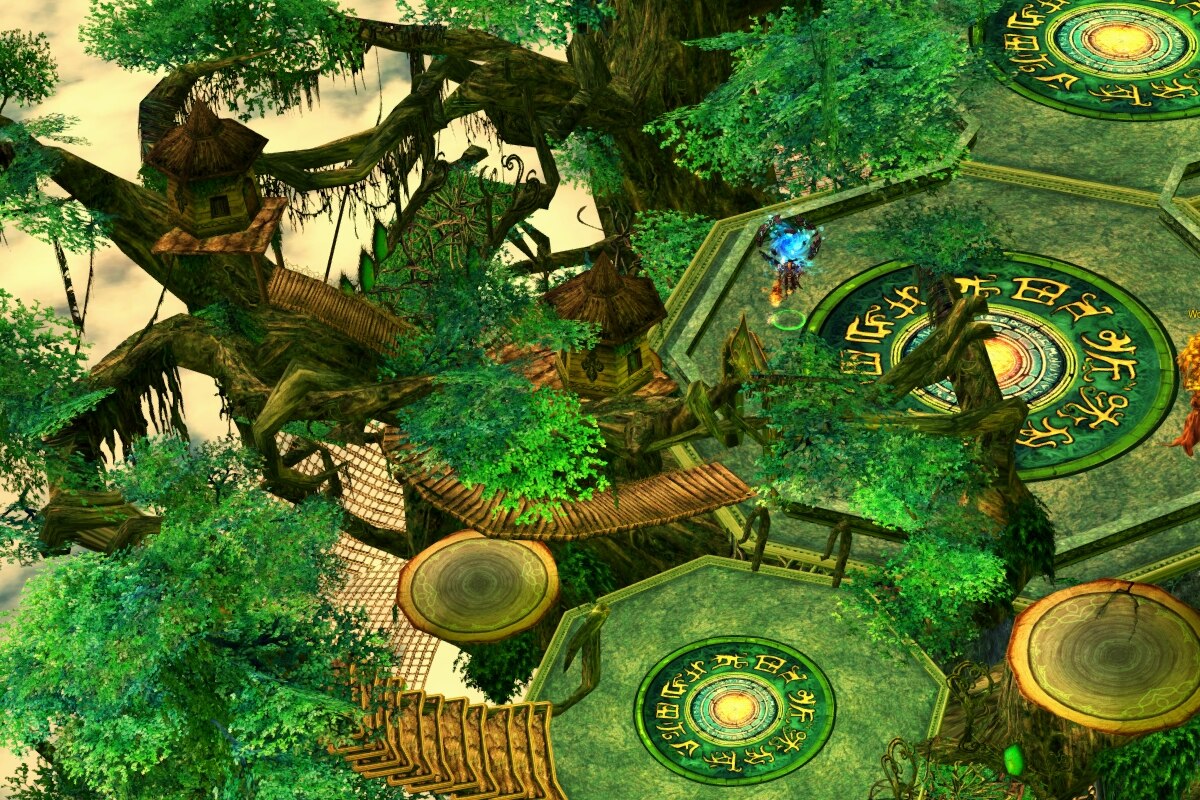 At this point you and your pet should be exhausted. If that's the case, in between each level is a rest area. This area conveniently provides access to your stash, gear and pet fortification, repair, and the ability to recover at a cost. Be sure to take a break and enjoy this tranquil environment before rushing back into battle.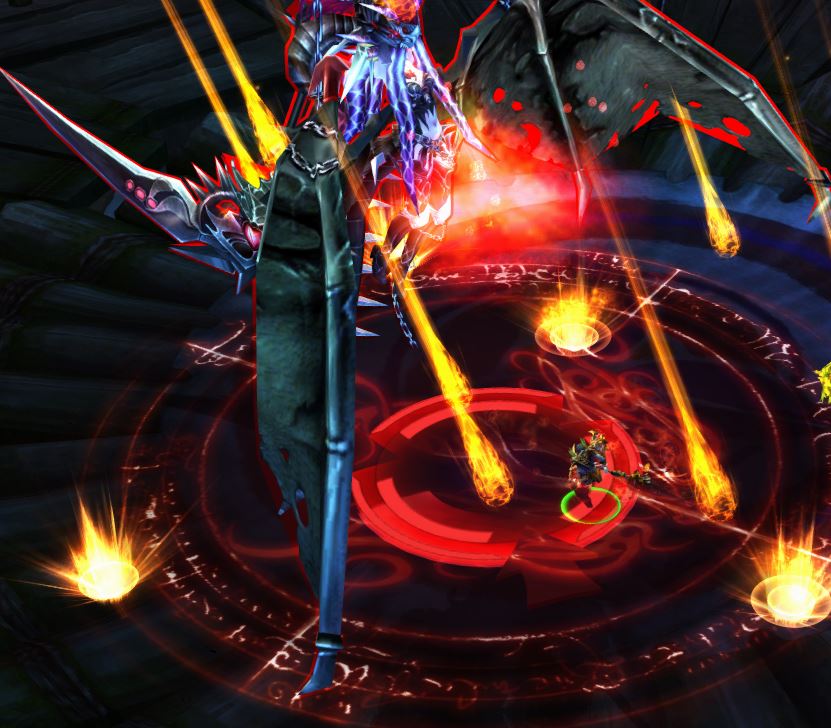 Once you leave the rest area, the solo party begins… Again! But what's it all for? For loot of course! Every level defeated will provide you with Refinement Ink. This special ink is used to refine a new gear piece called a Codex. A Codex can be refined and leveled up using this special ink. Every Codex has stats that each class will benefit from, but more on this later.
________________________________________________________________________
Are you excited about the upcoming expansion? Let us know! Leave a comment below on what you look forward to in the next expansion and be entered into a random drawing to win an exclusive War of the Immortals mouse pad! A new winner will be chosen randomly until the expansion has been launched! Only US players can qualify for this promotion.
All winners will be contacted by private message from CM Synchroze on how to claim their prize.